So you may be aware of the backlash from Evangelicals these last few days concerning the pride flag and The Chosen. And name brand Christian commentators like Allie Beth Stuckey and Ruslan are running damage control for The Chosen Inc in spite that these same folks were critical of the pride dramas involving Target and Chip and Joanna Gaines.
I've written this before. Christians who hold significant influences on social media have responsibilities as well as privileges. Those responsibilities do not change or are ignored depending on the guest or subject that could and will affect your internet traffic and sponsors. Below, I've included two links that are covering this latest controversy around The Chosen by Evangelical Dark Web and Lion of Fire Ministries.
Both appear to be in response to some of these namebrand Christian Commentators who are downplaying this drama or running damage control for Dallas and Lion of Fire confirmed in the comments section of his video that this was the reason he made his latest video.
Lion of Fire Ministries: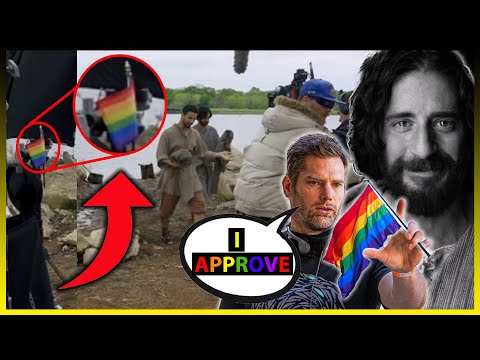 Evangelical Dark Web: