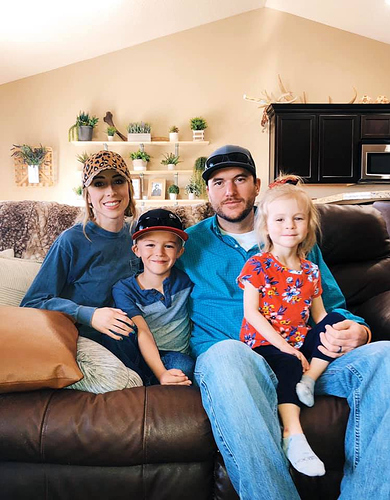 When bad things happen, having a strong support system in place makes all the difference.
On top of the ongoing COVID-19 pandemic, Kristin and Dakota Bowden of Texas have been going through another struggle. Their worries began in early March when Lula Beth, their 3-year-old daughter, started experiencing extreme abdominal pain.
By March 23, they were desperate for answers. After yet another flu diagnosis, they headed to the emergency room for more extensive tests. The results were every parent's worst nightmare: Lula Beth had a football-sized cancerous tumor that would require surgery to remove.
"I will forever remember that feeling," her mom wrote later. "Confusion. Heartbreak. The heaviest sadness. Denial. Shock. Scared. Numb. Completely numb."
When their family was warned about hair loss due to chemo, Kristin did her best to prepare her daughter for the inevitability. She explained that she might have to shave Lula Beth's head, just like she does for her big brother's buzzcut.
"To my surprise her reply was, 'Let's do it right now!'" Kristin said. "That's my girl! 3 years old, not afraid of anything, and ready to tackle on any task and with such grace."