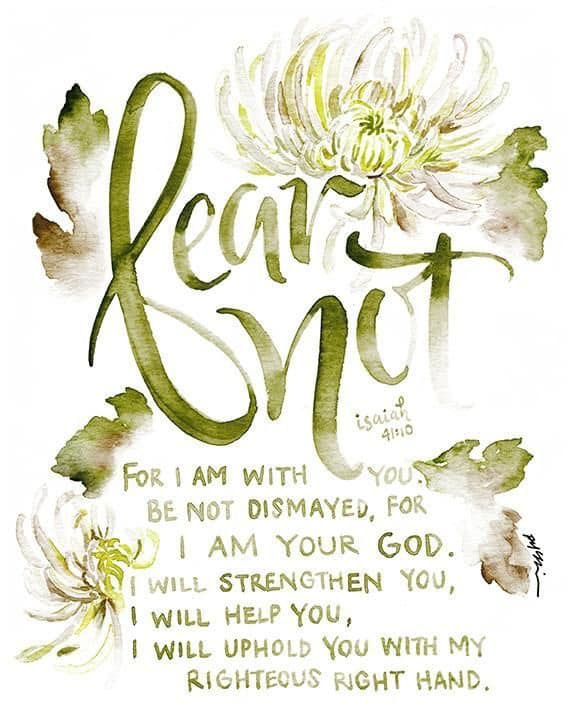 Reflection from Nina Laird-Fusilli
Fear Not!
There is a known acronym for fear:
False
Evidence
Appearing
Real
I must confess that fear has been a great part of my life. I was very anxious as a child because we were a family in crisis.
It is difficult to break something that is ingrained in your persona so very early in life.
But with God all things are possible!
It does not matter what learned psychologists may say about the human brain.
God supercedes all known data and research.
Fear is crippling and will inhibit us from experiencing true joy in life.
We need to fight the fear through faith in God.
For God has not given us a spirit of fear and timidity, but of power, love, and self-discipline. 2 Timothy 1:7 NLT
John 14:27 (NLT)
27 "I am leaving you with a gift—peace of mind and heart. And the peace I give is a gift the world cannot give. So don't be troubled or afraid.
As soon as fear rears its ugly head, We need to pull out our arsenal of Bible verses to combat it.
The Bible also instructs us to "put on the garment of praise to let go of the spirit of heaviness."
We are all works in progress.
We are not where we want to be.
But thank God, we are not where we used to be!