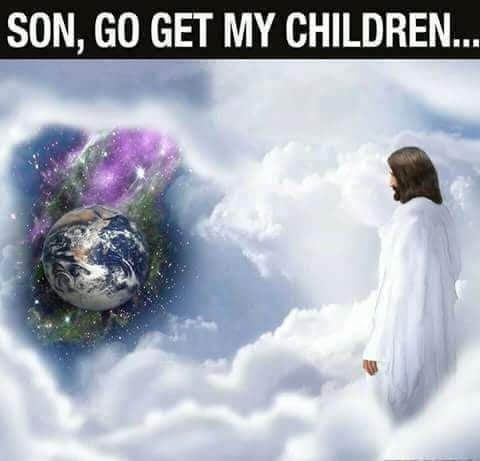 One day, Father God will command Jesus to part the clouds to take His children home.
In the days of Noah, God commanded Noah to build the ark because God was about to pour out His wrath on the earth and destroy all humanity due to sin and disobedience.
People mocked Noah, but in all actuality they were mocking God with their unbelief and their self centeredness, just as they do today.
Many churches today mock God in their self righteousness and the twisting of God's Word to fit their sinful nature and have turned their backs on the cross, repentance and the consequences of sin.
Many church leaders don't preach on hell because they don't want to offend anyone, like if hell is going to cease to exist just because they don't mention it. Hell is real and sin will separate you from God forevermore if you don't deal with it and turn away from sin and turn to God. God will not change for nobody and each and every one of us will be judged by His very words.
The only wise thing to do is to get right with God and quit putting your soul in jeopardy of entering the lake of fire. God loves you more than you will ever know, but He cannot and will not allow sin to enter into heaven.