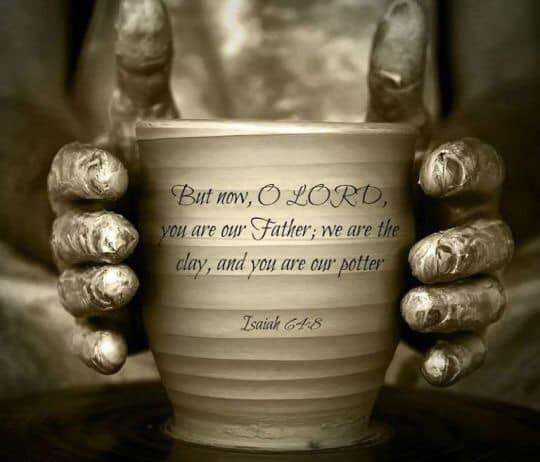 Deep within the earth's surface, with extreme heat and pressure, a diamond is made. With the gradual shifting of the earth's platelets and volcanic eruptions, it is brought near the surface.
Only in the hands of a master craftsman, can a rock-like substance be transformed to a magnificent diamond. The purposeful blows with a hammer, the chiseling, with precision and expertise, brings beauty from blah.
Likewise, God is continually chiseling, molding us into what He has created us to be. At times, the pressure is intense. The heat can sometimes be more than we think we can bear. But the Master Craftsman is very purposeful in working with His creation.
He wants us to be someone worthy of His stamp of approval. He is not concerned about the imperfections He trims away. He sees the finished work. He sees us as the brilliant diamond, long before we see it.
Isaiah 64:8 And yet, O LORD, you are our Father. We are the clay, and you are the potter. We all are formed by your hand.