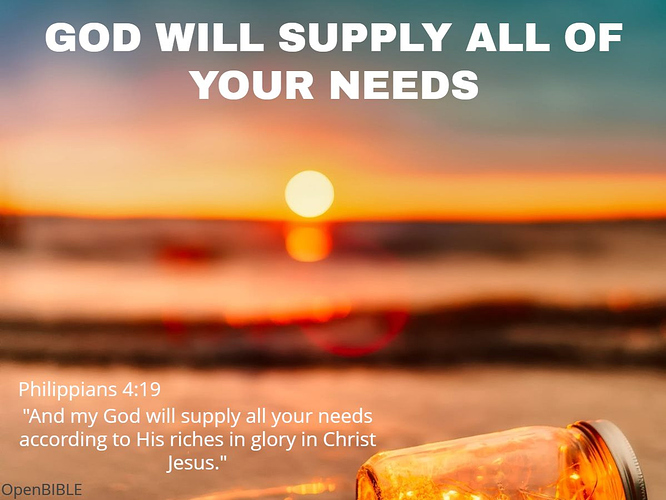 Devotional from JM Lopez Ocasion
Daily Devotion
There are a lot of people hurting right now. There are people who are struggling. Maybe you are in that boat too? You have been laid off of your job, or COVID has wiped out the economy. In times like these, you have to trust that God will supply all of your needs. Trust in His Word and watch as He provides for you.
"GOD WILL SUPPLY ALL OF YOUR NEEDS"
If you are struggling today, don't be consumed with worry. I know that it is easy to say when you have a hungry family and bills to pay, but we can take God at His Word. He knows your needs. Go to Him in prayer and let your requests be known. Watch as He provides in ways that you didn't even think of. Give Him praise when your needs are met. God will supply all of your needs.