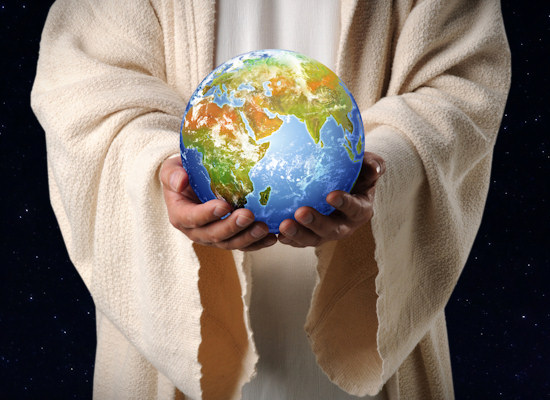 Reflection from Victoria Evans
Lord,
Thank You for another day.
Thank You for bringing me through a rough night and day yesterday.
I spoke Your Word in Psalm 3: 24
When you lie down,
you will not be afraid,
When you lie down your sleep will be sweet.
Lord, I didn't have to go to the hospital, Thank You.
Lord, I know that I have to study and know the Word to show myself approved to You. Not to anybody else only to You.
Everyone else has to do the same if they say they know You.
For me, I can't play church or claim to be a Christian if I don't know You.
In these last days and evil times, I notice that if you say the word God, you gotta be a Christian.
If you believe in a person cause they said the Word, that means your a Christian, too.
Lord, for me, what You did with Your Only Begotten Son and what He went through for everyone of us on this planet, to even try to fake it is an open insult to everything You have done.
In 2Timothy 4:3
For the time will come people will not put up with sound doctrine,
Instead, to suit they're own desires, they will gather around them a great number of teachers to say what their itching ears want to hear.
We see it all around us today.
They laugh at sound doctrine and call it wrong, old fashion or old testament.
They say Grace is enough. But how do they know what Grace is and where does it comes from?
It's not something you can snatch out the air and claim it for yourself.
It costs. It came with Mercy and Forgiveness at a price no one could pay for, no one.
There had to be a Sinless Lamb, Spotless. None of us born in this world could do it.
Father God could have stopped at Noah's Ark.
No more people. But Christ would have to come to die for those eight souls.
We are watching people walk away from Christ to go back.
Go back to what??
We crucify Him again when He has brought us out and we tasted the goodness of the Lord and then go back.
Again, back to what?
For me, grew up rejected, was told I will never be anything, never was a child or able to play like one, rejected by more family, to shut up the voices, in my head, drugs and alcohol. I was a functional addict, could work and be blasted.
Babies daddies left me abused and misused, single mom of three girls and one boy.
Even today, I only talk to my youngest daughter and her two sons.
I live and work on skidrow, because in 2013, I was coming back to LA to be with family because I had become homeless cause I was taken off work because of injury/sickness. I had no where to go but to my children's.
I had made arrangements with my middle daughter to pick me up at the bus station in downtown LA.
I called her to tell her I was here and she said she would call me right back and needless to say as of May 2020, I'm still waiting for her to call me back to see when she's coming to get me.
That was and still is a time you and me better know who God is and what He has done for everyone. Take Him or leave Him alone.
Everyone will agree, you have to have a personal knowledge and relationship with Him to survive a test and trials like this. You have to know that my faith was so shaken, I had to ask Him, Am I numbered with wicked? Second time I had to ask Him that.
I had to remember that during a test, the teacher is quiet. He's still there but He's quiet.
This wilderness journey,
was the ultimate test of faith. I believed l had no mustard seed faith.
The mountain I was commanding to go into the sea, went the wrong direction and fell on me.
Yes, I prayed for the Lord to bring me home. I'm done. I quit. I had to regain my faith slowly.
I had to start over from scratch. I had to be teachable. I had to be taught by younger people than I. I had to hold my tongue and listen.
Then God moved slowly so I wouldn't be scared and He held me close so I wouldn't resist His love.
He healed my brokeness.
I had to learn to forgive without anyone saying I'm sorry. I learned I can forgive but I don't have to have a relationship with them. Went back to school threw free government programs for women my age.
Kept going in and out of the hospital but they let me continue till I finished.
Now, I'm a Barista and Sous chef.
I still have some health issues,
trying to get them straight while on lockdown.
What is so amazing is I have never been so full of joy and contentment.
This didn't come from playing with God.
This came from a deep love I didn't even know I had. Not from me, from Him to me.
He kept me and still is keeping me. He let's me know I really was sincere about giving my life to Jesus.
Now,I understand why I can't follow everybody else. When I see another Christian do something and I think I can do it too with no consequences,
that is the biggest lie of all. My God disaplined me. And when your disaplined by God, you know it. But why can't I do the same thing? That's not my child, you are.
I'm your Father, not his/hers.
How many people will come to God and say they know Him and He will say: I never knew you.
The Sacrafice that our Heavenly Father gave us through Jesus Christ is not a common thing.
You don't keep Him in a box until you think you need Him or just to decorate your house with Him to impress all who come there.
He is the same yesterday today and forever.
He does not change.
You have to choose Him.
With your whole heart.