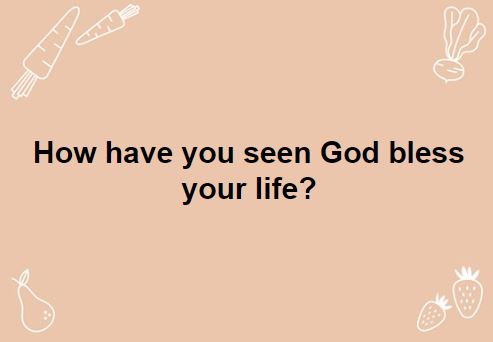 He healed my heart, I have been very troubled for years and I have always felt so lonely, but when I accepted Jesus Christ as my Lord and Savior, everything changed! He healed me and saved me!
Yes! God blessed me with everything that I have now. I am so thankful. I thank Him every single day despite the hardships that I went through. They made me stronger. I want to be the best version of myself because that is what the Lord wants. Let us act with faith and act with love. Let us be a blessing to other people and to ourselves.
Psalm 37:4 "Delight yourself in the Lord; and He will give you the desires of your heart."
Hello, dear @FaithinGod
Yes, I see it every day through my family, God bleesed me with them. When feeling down I always think about my grandparents and parents and how much they love me. God has been pretty good to me, I always think it's because I live as a Christian and this all started thanks to them.
Kind regards, Luis Guerrero.
God has given me the grace to choose happiness. He gave me the strength to wake up every day and face life with peace in my heart. One of my desires is to be genuinely happy. I am grateful even with unanswered prayers because He granted this desire of mine. Life is short to let ourselves be affected with the challenges and uncertainties of life.