Jesus didn't just come to tell you about Love… He came to show God's Love!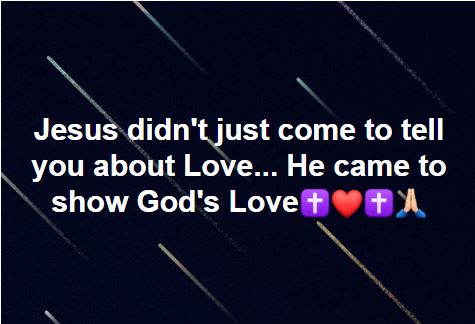 Yes. "But God shows his love for us in that while we were still sinners, Christ died for us." Romans 5:8 He sent His only son to save us from our sins. It is hard for a father to sacrifice his son above all but he offered him for us anyway. His love for us will never fail.
Yes. He showed me what love is and He made me feel it. I feel God's love everyday. I have been having a lot of struggles the past few years but I am still here, stronger as ever. Why? Because God loves me. I can very much feel that love and that is the reason why I fight and continue on with my life.