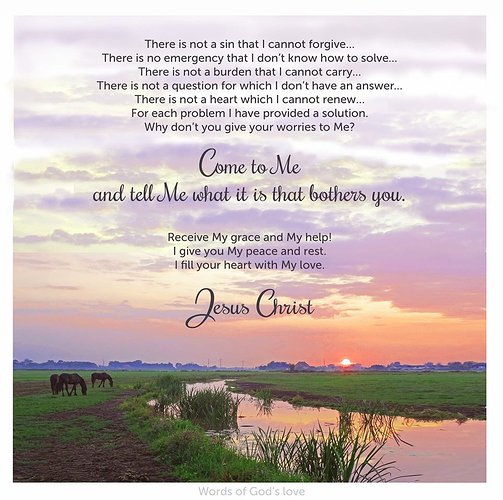 Reflection from Words of God's love
There is not a sin that I cannot forgive…
There is no emergency that I don't know how to solve…
There is not a burden that I cannot carry…
There is not a question for which I don't have an answer…
There is not a heart which I cannot renew…
For each problem I have provided a solution.
Why don't you give your worries to Me?
Come to Me and tell Me what it is that bothers you.
Receive My grace and My help,
I give you My peace and rest.
I fill your heart with My love.
Ps.50:15, Mat.11:28, Hebr.4:16, 1 Petr.5:7