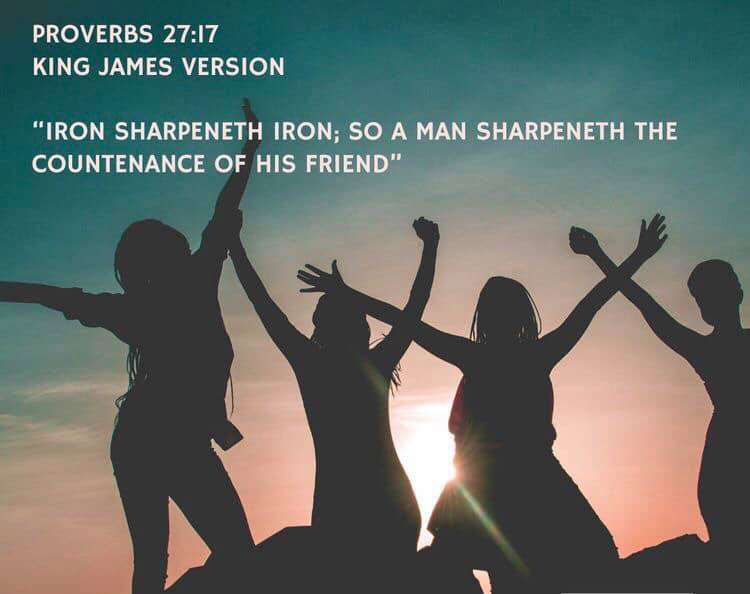 Reflection from Nina Laird-Fusilli
Jesus said before He left the earth, "I will not leave you comfortless, as orphans." He sent the Holy Spirit, The Comforter, the one called along side of us, our aide and advocate. We are not alone!
We may feel as if we isolated in our circumstances. This is a way the enemy uses to cause us to feel despair. Separation, isolation, and insulation is counter productive to growing in God. When times are hard and you are feeling hopeless, just reach out to God. He will bring into your life positive people, who will help encourage you and strengthen you through the tough trials of life.
Proverbs 27:17 says, "Iron sharpens iron; so a man sharpens the countenance of his friend."
Remember, you are not alone!