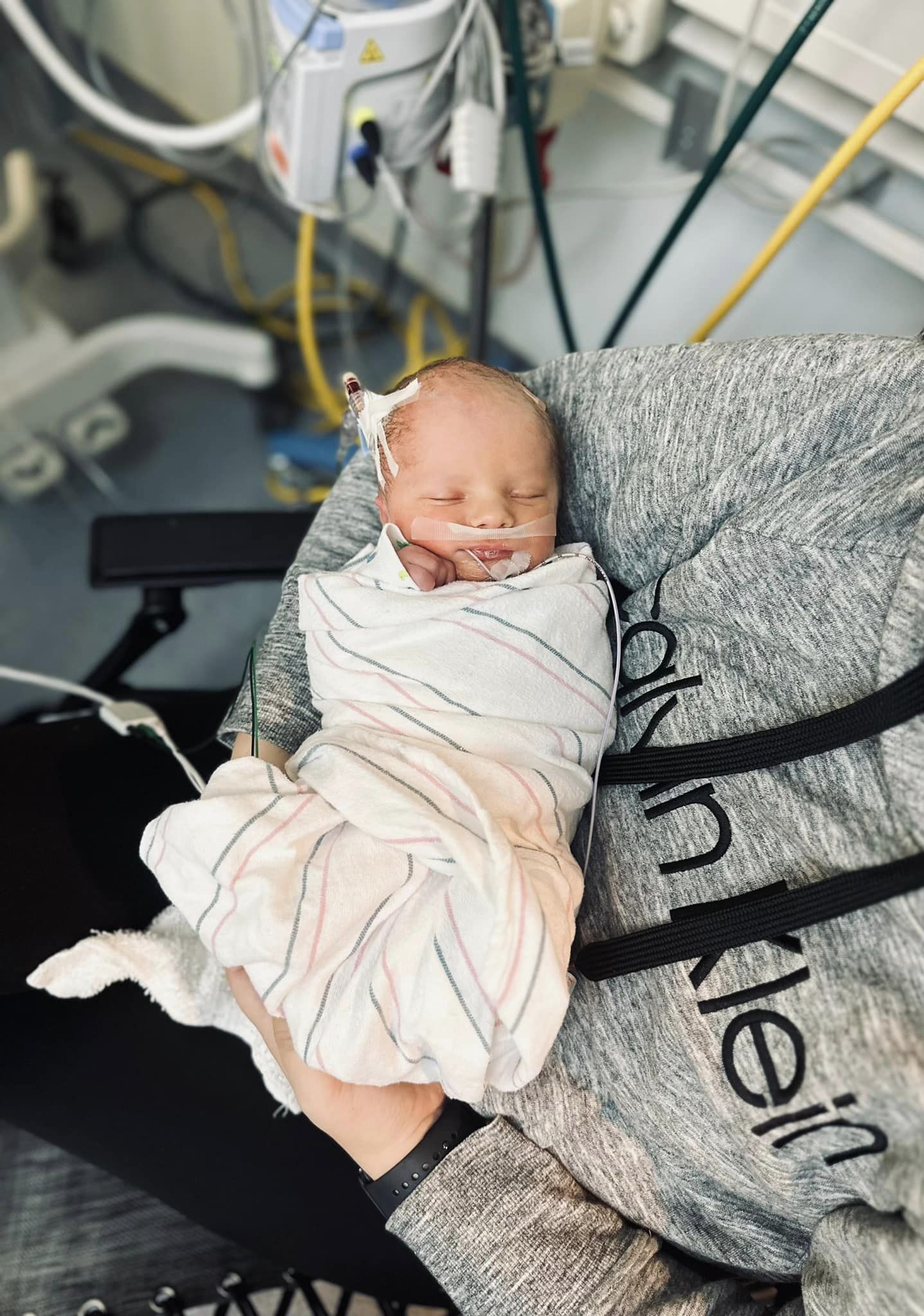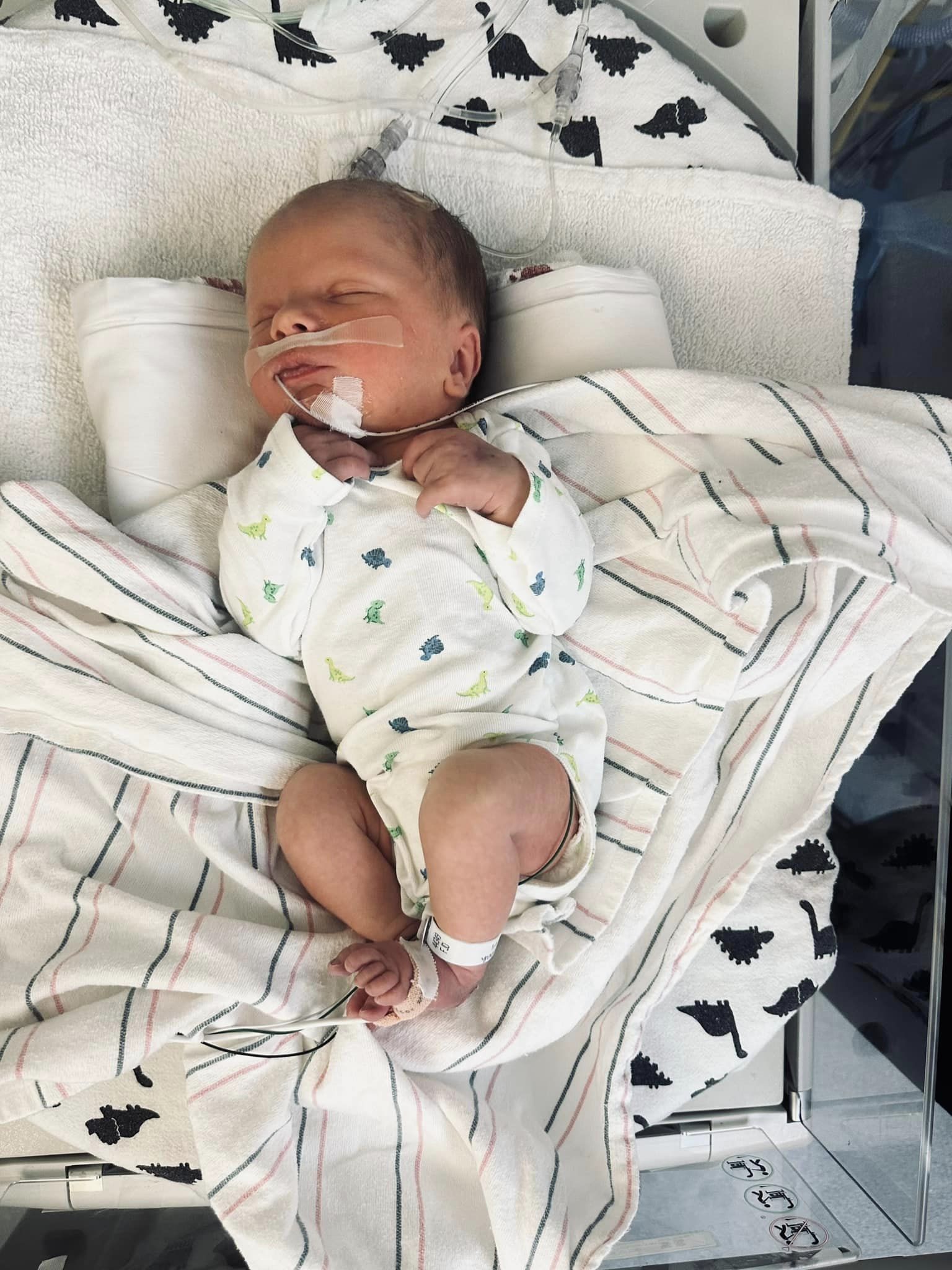 i-spy with my little eye… actually no i don't because we're OFF THE OXYGEN/CPAP.
we are hoping his levels stay normal so we are one step closer to going home. we got labs back this morning & it tested positive for an infection but the scan was to broad to pinpoint exactly where/what it is. we've been on antibiotics since birth so they are hoping our new labs will come back negative.
he can officially take one ounce of food & they will try to get him to latch at dinner, so prayers that he does so he can come off his feeding tube.
we were able to finally wear some clothes & our sweet nurse found us an outfit that matched our blanket.
you'll be home before you know it spank, me & daddy are SO proud of you!