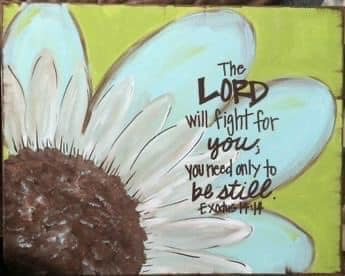 Reflection from Nina Laird-Fusilli
In an earnest attempt to ease our sorrow, do we hastily apply our own balm, instead of waiting on the Lord?
God is much more capable of handling our issues and working things out to our greater good.
In 'fixing' things in our own time and with our limited resources, we sometimes tie God's hands.
In addition, we may cause additional damage by making decisions impulsively.
An example would be if we had a bad breakup, and we jumped into another relationship to try to ease the pain.
God is acquainted with our sorrow. He does not want us to suffer. But as we wait for His timing, instead of our own, He will cause great things to happen for us.
The Lord sees things multidimensionally, where we are limited by humanity.
God is able to determine what will ultimately bring us happiness and what would be detrimental to us.
Let us lean on Him, the Rock of ages.
In agreement, we can repeat the words of Jesus, in His sacred prayer to our Father, "Thy will be done on earth, as it is in Heaven."