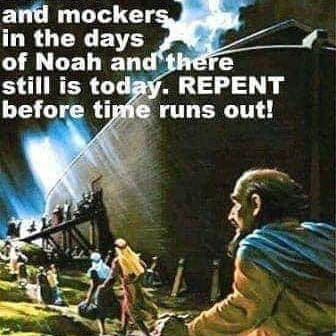 Matthew 3:1 In those days John the Baptist came, preaching in the Desert of Judea
and saying, 2"Repent, for the kingdom of heaven is near."
John the Baptist,who was spoken of by the prophet Isaiah (Is.40:3),
Cried out,saying,"Repent, for the kingdom of heaven is at hand!" (Matt.3:2). John the Baptist announced a cornerstone truth of the kingdom of God. An individual or society has the choice to repent and change their ways or to ignore God's clear message.
God uses people to confront others with the inescapable decision of embracing or rejecting His truth. Every person who hears the gospel message is given the opportunity to choose:1) repent and experience salvation or 2) reject the gospel and be damned. Our responsibility is to present the gospel to any and all through our words and actions.