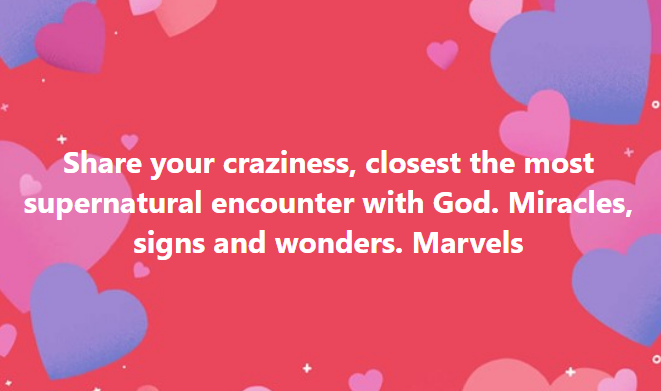 Share your craziness, closest the most supernatural encounter with God. Miracles, signs and wonders. Marvels
When I was a young child I stopped breathing for a bit. In that time God held me in his arms to his chest. It was like nothing I can really put into words other then it was like I was in a bubble. My mom came in a few minutes later to check on me, I tried to cry out at first but it was like she couldn't hear me. That was the first of many encounters.
Flashback Artist by Lisa L Everly Life of Miracles. But, that's not but half of my experiences.
Fear not… The Lord is with you. Take that to the bank…
I've walked on Gold and sat on gold steps beneath God on the throne… he does wear a crown and sit in a throne on top of a mountain. I did pass through the crystal sea.