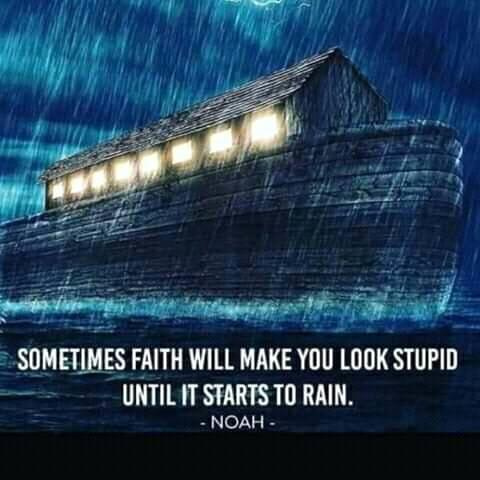 Genesis 7:5 And Noah did all that the LORD commanded him.
As true Christians, expect that not everyone will believe, treat us good or listen. Increasing will laugh because we do sound different from/to them, because they think that we're out of their world and that we are mentally ill. Increasing will laugh, stab our back and will hate us and that's okay!
Remember what people did to Christ when he's preaching? What He experienced were worse than what we are suffering now.
Let people view us as stupid because we are fulfilling what's written. Let them call us one, but strive to be not called stupid by God because of not following Him.
And like Noah, continue doing what must be done, for if the end is near, people will beg for your stupidity and that stupidity is no longer available for them because sharing your stupidity ends the moment they refused to listen to the Truth.