THE GREATEST MISTAKE YOU CAN MAKE IS TO DIE WITHOUT KNOWING JESUS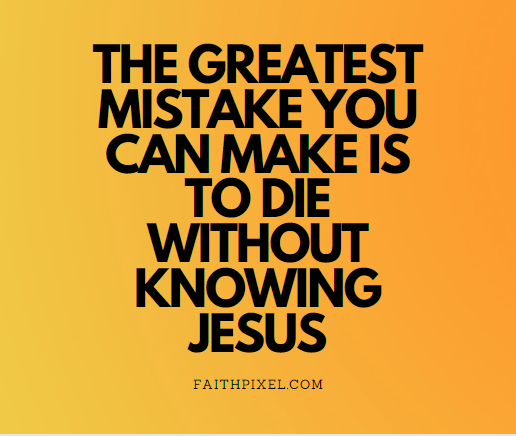 One of the most wonderful things about knowing God is that there's always so much more to know, so much more to discover. Just when we least expect it, He intrudes into our neat and tidy notions about who He is and how He works.
Please don't leave this planet without Jesus!
Knowing Jesus is the best part f your life and marks a new beginning of a wonderful life! Life with Jesus is beautiful and will leave you speechless sometimes as He works His miracles in your life.