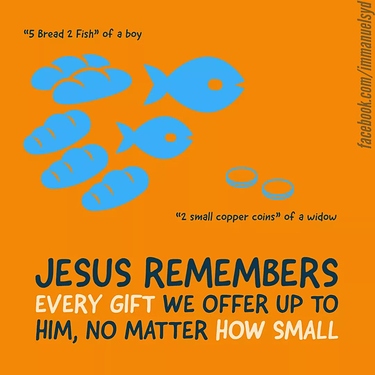 There was a moment in my life when I had to make a great decision that would change the rest of my life, and in that moment of 1-2 minutes, God suddenly reminded me of a prayer that I made to Him when I was a teenager, and He reminded me: "This is my answer to you, did you not pray for it, and am I not answering your prayer"
Experiences like that reminds me of how much God loves me, and how much He remembers even the small prayers that I made to Him.
I have since made the decision to accept what God offered me as an answer to my prayer, and whenever I remember, I am thankful for His faithfulness to me. Thank you God!