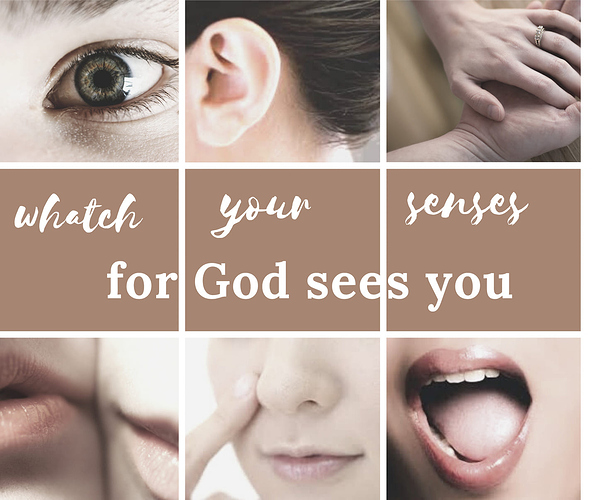 Reflection from God's pen
God made your eyes, to see things that are great and helpful to your neighbors, not to easily glance at their faults.
Ears to hear the cry of the needy and not the boisterous rumors of thy own brother.
Hands, to touch the souls of those who suffer from spiritual hunger, to hold the fallen, not to push them to downfall.
Nose to breath the fragrance of the Creator's character that everyday is an intake of good tidings.
Lastly, mouth to speak words that encourage not those that hate, to speak in patience, in goodness and in love.
Watch your senses for God sees you.
May everyone sense the Love of our savior, with the use of our senses.