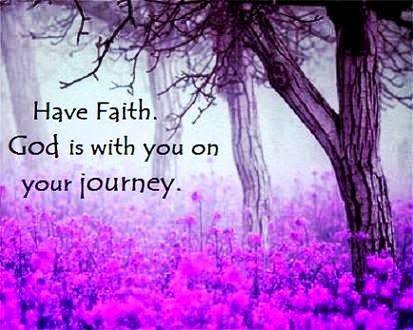 WBFN "Getting Close"
--------
"Praying God's Will for Your Life"
by Stormie Omartian
I came across the Scripture that says,
"And when you are praying, do not use meaningless
repetition as the Gentiles do, for they suppose that
they will be heard for their many words.
"So do not be like them; for your Father
** knows what you need before you ask Him."**
Matthew 6:7-8
**This puzzled me, so I question **
Pastor Jack Hayford:
If God already knows what I need, why do
I even need to ask for anything?"
He explained, "Because God has given us
** free will. He has set it up so that we **
**always have a choice about everything **
we do, including whether or not we **
choose to communicate with Him. He will never
** intervene where man does not want Him."
"God knows our thoughts," but He responds to
our prayers. We have to come to a place of
realizing that prayer is a privilege that is always
ours, but the power in prayer is always His.
Without God, we can't do it. Without us,
God won't do it."
That put a whole new perspective on the subject.
Things wouldn't happen in my life unless I prayed.
And I was no longer just asking for things; I was
partnering with God. I was aligning my Spirit with
His, and together we would see His perfect
will would be done.
—
**"Prayer is talking with God. It's getting close **
to and spending time with the One you love. **
It's seeking Him 1st, touching Him, getting to **
know Him better, being with Him, & waiting in
** His presence. It's acknowledging Him as
** the source of power upon whom you depend. **
It's taking the time to say, Speak to my heart, Lord
** & tell me what I need to hear."
"If I throw out a boat hook, catch hold of the
shore & pull, do I pull the shore to me or do
I pull myself to the shore? Prayer is not pulling
God to my will, but aligning myself with His."
–E.Stanley Jones
"Before me, even as behind, God is,
and all is well." John Whittier
**put together by Monica **
Walk by Faith Newsletter