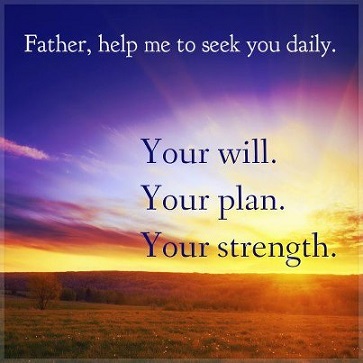 **
-------**
Staying on Track
A speeding train fails to negotiate a curve.
An investigation uncovers the cause of the resulting
wreck: a distracted engineer.
The Christian life has its own subtle–yet
dangerous–distractions, which can keep us from
"pressing toward the goal…in Christ Jesus."
A.B. Simpson shows what happens when focus is
lost in the Christian life…
"One of Satan's favorite employees is the switch-man.
He liked nothing better than to side track one of
God's express trains sent on a blessed mission.
Something will come up in the pathway of the earnest
soul to attract its attention and occupy its strength
& thought. "Sometimes it is a little irritation or
provocation (harassment). Sometimes it is a
petty grievance. Sometimes it is somebody
else's business in which we become interested
and which we feel bound to rectify. "And before
we know it, we are absorbed in distracting cares
that turn us aside for the great purpose of our life. "
"Leave all these things alone. Let grievances come
and go, but press forward steadily and irresistibly,
crying as you hasten to the goal,
"Brothers & sisters, I do not count myself
to have apprehended; but one thing I do,
forgetting those things which are behind
and reaching forward to those things which are ahead,
I press toward the goal for the prize of the upward
call of God in Christ Jesus."
Philippians 3:13-14
"We must allow the Word of God to confront
us, to disturb our security, to undermine our
complacency and to overthrow our patterns of
thought and behavior." John Stott
—
"Father, my goal is to be a Christlike person, to be
like Your Son. But the world has many
attractions. Deaden the attraction I feel for
the world with its gadgets and glamour. All day
today, Lord, get me aware if my gaze shifts to
anything other than Jesus Christ."
put together by Monica
**Write me if you'd like to Subscribe. **
Thank you for reading.
lynn4052000@aol.com
--------------