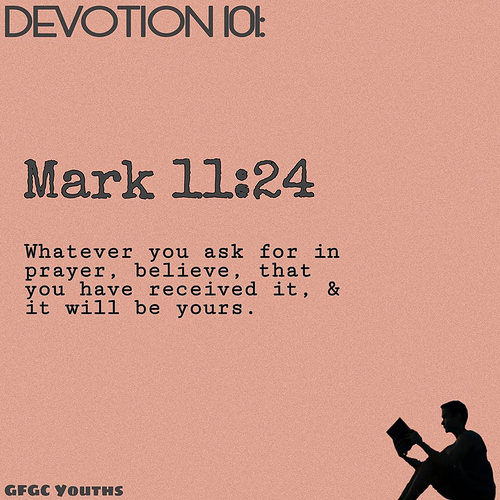 Reflection from GFGC Youths
"Whatever you ask for in prayer, believe that you have received it and it will be yours." - MARK 11:24

Jesus is a generous God. He gives anything we ask that He knows better for us. Believing that God will answer our prayer is not a spell that we place on God so He must give us what we want. If we ask with the right intentions and within God's will, He will give you whatever you prayed for. And there are times that when you ask Him and you don't receive anything, that's just because the reason you ask is wrong. You only want to use it for your own pleasure. God cares about what we say. He listens to us every time we ask him. So we know that He will gives us whatever we ask from Him.