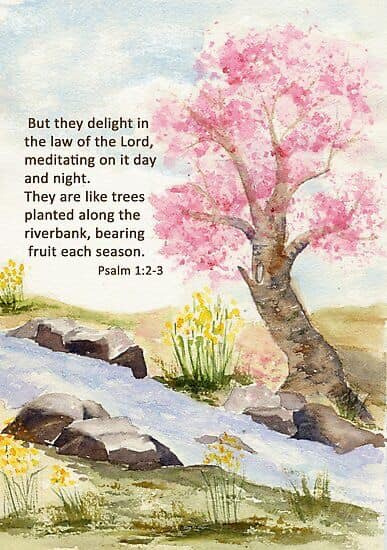 Reflection from Nina Laird-Fusilli
Years ago, I had a tree in my yard that I never cared for. All the times I studied it, I could not fathom what it was about the tree that bothered me. Then one day, while I was outside with my dogs, I asked God, why I did not like that particular tree? Then I realized. On this tree there is one branch where all the shoots on this branch grow straight up. Even the shoots on the under side grew in the same fashion. It looked so unnatural and odd, but why did it bother me so much?
In my heart, I could hear God conveying to me: "People are a lot like this branch. In trying to obtain things in your own strength (instead of giving things to me), you can become rigid like this branch. At some point, this branch was not getting enough light it needed and contorted itself to reach the sun. It is the same way with people. When you force things to happen in your own strength, instead of yielding to Me, You become rigid like that branch. You are trying to be, rather than just submitting to Me."
When we try to make things happen by doing in our own strength, instead of turning it over to God, we are making ourselves the center of our universe. This is a dangerous place to be.
Romans 9:16 So then [God's gift] is not a question of human will and human effort, but of God's mercy. [It depends not on one's own willingness nor on his strenuous exertion as in running a race, but on God's having mercy on him.]