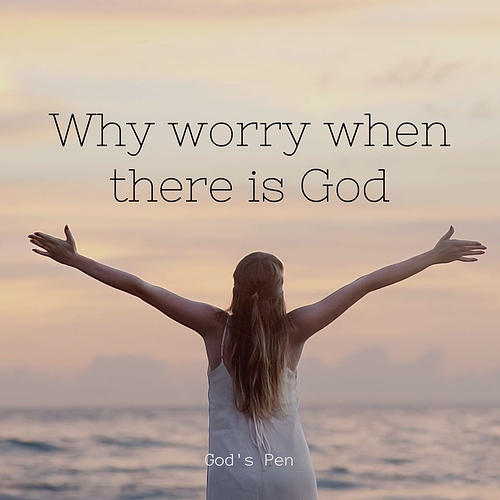 Reflection from God's pen
Why worry when there is God?
As we count the days gone and remember years of yore till this moment we spend days and nights in deep thoughts of how the future will be formed.
If God could allow the flour and oil of the widow to sustain through the drought,
Is he no longer powerful today? did time faded his capability of doing great? Does his promise of securing our future no longer stand?
Does the birds today weren't cared off as great as they were fed 10000 years ago?
The Bible says
"God is the same yesterday, today and forever"
So we need not to worry because He says " all things that happen to our life today work together for our good" and His plan will forever be for our best. He gave his life for you and me , there is no great love greater than His. Never worry, never fear for the powerful God is the same yesterday and forever. His love never ends even unto eternity.