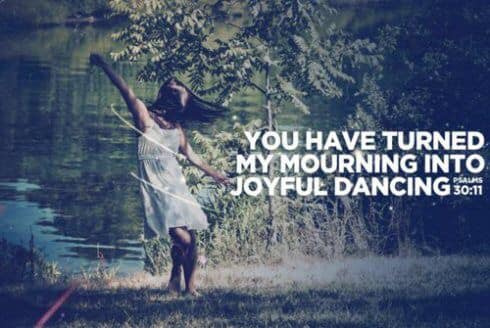 Reflection from Nina Laird-Fusilli
He is real, you know? Do not be afraid to test His ability to show Himself mightily in your life. When you wake in the midnight hour; When worries take hostage of your thoughts, give Him the chance to transform your mourning into dancing.
I have witnessed the transformation from utter despair to elation, as I gave my burdens over to Him. His battle cry is "I will never leave you, nor forsake you."
'Never' is now and forever!
I am not the exception, but the rule. Read the instructions (Bible). He will do it for you too.
Psalm 23:6 Surely goodness and mercy shall follow me all the days of my life, and I shall dwell in the house of the LORD forever.