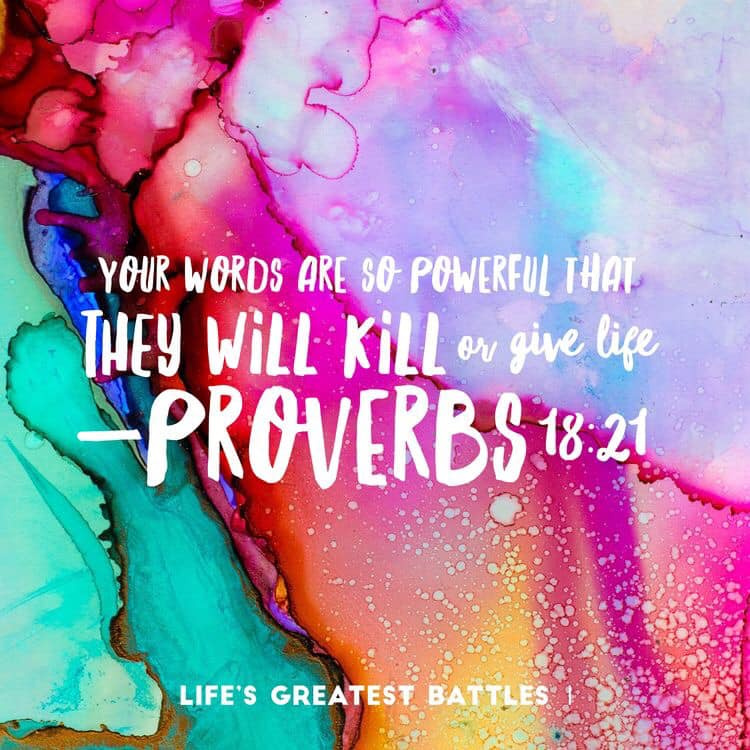 Reflection from Nina Laird-Fusilli
Me and my big mouth!
So many times in my walk with the Lord, I have spoken, or thought this.
You see, there are many references in the Bible, which speak on the words of our mouth. The following are only a few of the scriptures that reference our words:
Proverbs 18:21 Death and life are in the power of the tongue, And those who love it will eat its fruit.
Matthew 12:37 For by your words you will be acquitted, and by your words you will be condemned.
Mark 11:23 Truly I tell you, if anyone says to this mountain, 'Go, throw yourself into the sea,' and does not doubt in their heart but believes that what they say will happen, it will be done for them.
"Just let me get this off my chest!" Big mistake! Do not speak those words. Just hold your tongue.
Negativity? "I feel so sick. We are broke. I hate her. This is never going to work. I hate my job." These are only a few examples of the things we say every day.
I am guilty as charged. But I am learning because I know the truth.
I am passing it on to you now. You have a challenge as a child of God, to speak words of life, not death. Do not get discouraged if you make mistakes. Jesus has your back. Just try, and God will do the rest!
James 3:5 So also the tongue is a small part of the body, and yet it boasts of great things. See how great a forest is set aflame by such a small fire! And the tongue is a fire, the very world of iniquity; the tongue is set among our members as that which defiles the entire body, and sets on fire the course of our life, and is set on fire by hell.